Concordia College Batch '94 holds medical mission, to host silver jubilee on Dec. 1
Some 200 indigent residents of Sta. Ana and Paco, Manila have availed of free medical and dental services during an outreach activity organized by the Concordia College Alumni Association (CCAA) and Batch '94 of Concordia College on Nov. 17 at the school gymnasium in Pedro Gil, Manila.
The event, which coincided with the commemoration of the World Day of the Poor (Nov. 17), was organized to help save and make lives better for Concordia College's adopted underprivileged communities that have limited access to basic healthcare.
Services rendered ranged from medical consultations to dental check-up and tooth extraction. The recipients also received free prescription medicines, according to Edie Lyn Picazo, Concordia College Alumni Association president.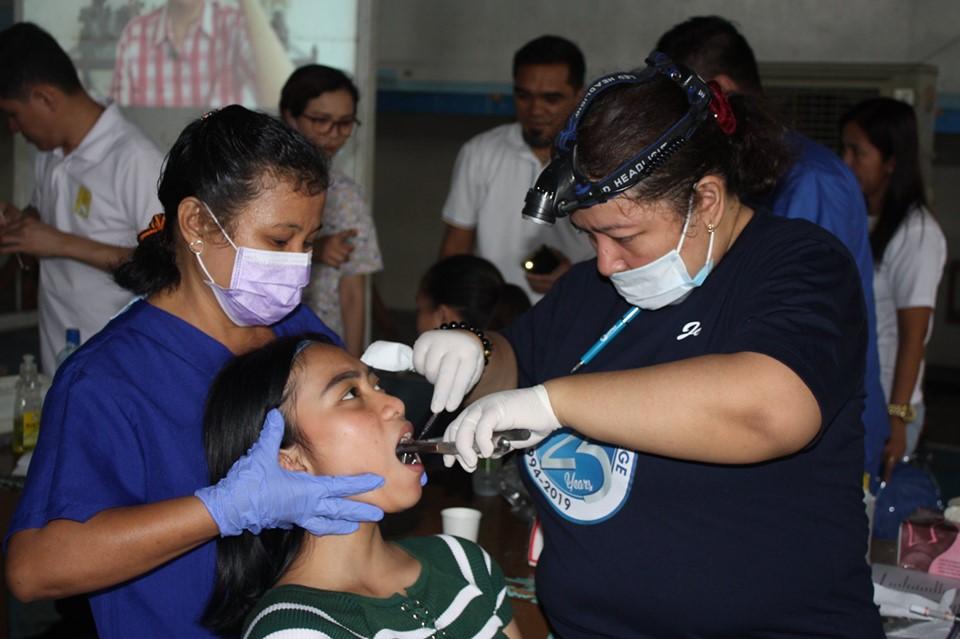 Volunteers from The Lord's Flock Catholic Charismatic Community (St. Luke's Medical Team chapter) also provided their assistance.
The activity is also part of the celebration of Batch 94's silver jubilee. Their grand alumni homecoming, which carries the theme "Rekindling the Concordian Spirit," will be held on December 1, at 5 p.m., on the school quadrangle at 1739 Pedro Gil Street, Paco, Manila.
Registration will begin at 1:00 p.m. A Mass will be celebrated at 3 pm., to be followed by the program proper at 5 p.m. Party ends at 10 p.m.
Souvenir shirts, bags, and pouches, designed with the Grand Alumni Homecoming 2019 logo, may be bought at the venue for P350, P180, and P80, respectively.
Subscribe to INQUIRER PLUS to get access to The Philippine Daily Inquirer & other 70+ titles, share up to 5 gadgets, listen to the news, download as early as 4am & share articles on social media. Call 896 6000.